This refers to "Poking" in this stage, which there actually will be. You will only get stalling plants.
Difficulty: Moderate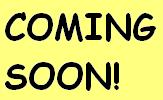 Plants Found
Edit
Spikeweed
Squash
Wall Nut
Zombies Found
Edit
Zombie
Buckethead Zombie -appears once-
Strategies
Edit
Plant Wall Nuts behind Spikeweeds. This will kill any normal Zombie. If there are no Wall-nuts available, 2 Spikeweeds should do the trick. Keep a Squash ready for Bucketheads.